@Trajectory V, Oct 13-15 2017, Preisch (F)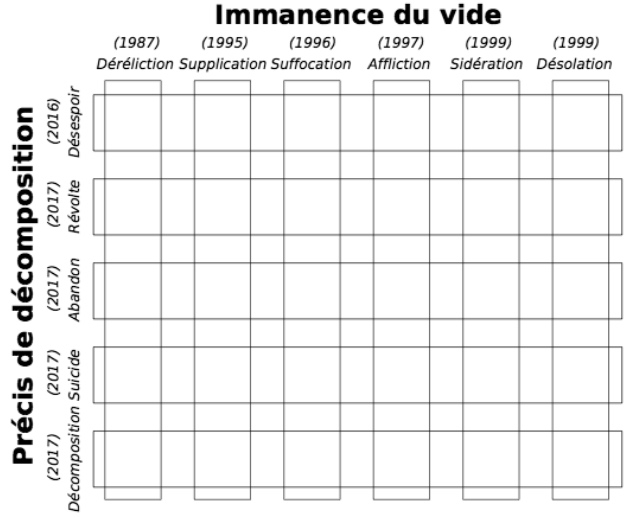 >>> Selon le philiosophe Cioran, on se suicide toujours trop tard. Ce trigintiptyque fait écho à un de ses ouvrages au titre éponyme.
>>> According to the philosopher Cioran, one always commit suicide too late. This trigintiptych echoes one of his eponymous work.
>>> Immanence du Vide|Précis de décomposition ≡ Immanence du Vide|Précis de décomposition
>>> Posca, cardboard, acryl and sand on wood
>>> 1987-2017
>>> Trigintiptych 270x265 (50x40cm each), drawings and book pages on a stand
>>> X | © 1987, 1995, 1996, 1997, 1999, 2016, 2017 Thibaud Latour